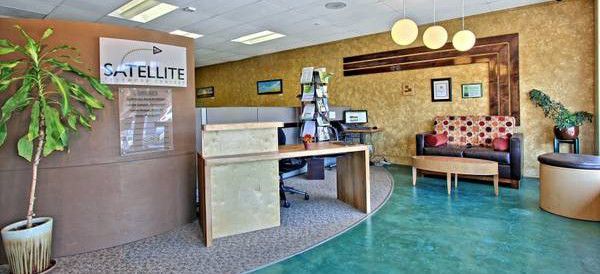 Free Coworking with Event Space Booking
Our roomy event space is perfect for your next workshop or social gathering. Plus, you can use our coworking cafe for planning in the week leading up to your event. Just book the event space for a half-day or longer event and receive FIVE FREE day passes to share with your team. Passes must be used within the seven days prior to your event.
Refer A Friend – Earn $50
When you become a member of The Satellite Center, you have the opportunity to welcome friends and collaborators any time. When they decide to join too, you get $50 off your next month's bill! Be sure your referral names you as the source during registration. And . . . thank you!
Buy One Bucket of Hours, Get One Half Price
Need the flexibility to just drop in from time to time, but the privileges of a membership? Our Buckets of Hours are just right for you. And now, save big when you buy two buckets. Purchase the first bucket using the links below and let the Community Manager know you want this special during your first visit.
  Like the open cafe coworking vibe? Buy a Cafe Bucket of 10 Days for $198, Get the Second Bucket for $99.
Minimum increment is half hour. Includes key card for 24/7 access to the center. Conference rooms, private offices, phone cubes and administrative services billed separately. One-time membership registration fee of $50 applies.