Why Members Choose to Cowork
A Social Atmosphere

59%

59%

A Strong Community

55%

55%

Proximity to Home

51%

51%

Good Value For Money

41%

41%
Members Still at 1st Coworking Space
Members Who Started Coworking in 2017
Why Is Coworking so Popular?
The average number of members is growing. Research shows that people who use coworking spaces are more effective due to the energy and mindset adjustment that is generated by the interaction and accountability a coworking environment creates.
How can a coworking space enhance your workstyle?
of coworkers are more productive
have a larger business network
enjoy a more flexible schedule
enjoy feeling less isolated
Why Coworking?
Satellite Workplaces offer a comfortable, professional place to connect, to collaborate and to be productive.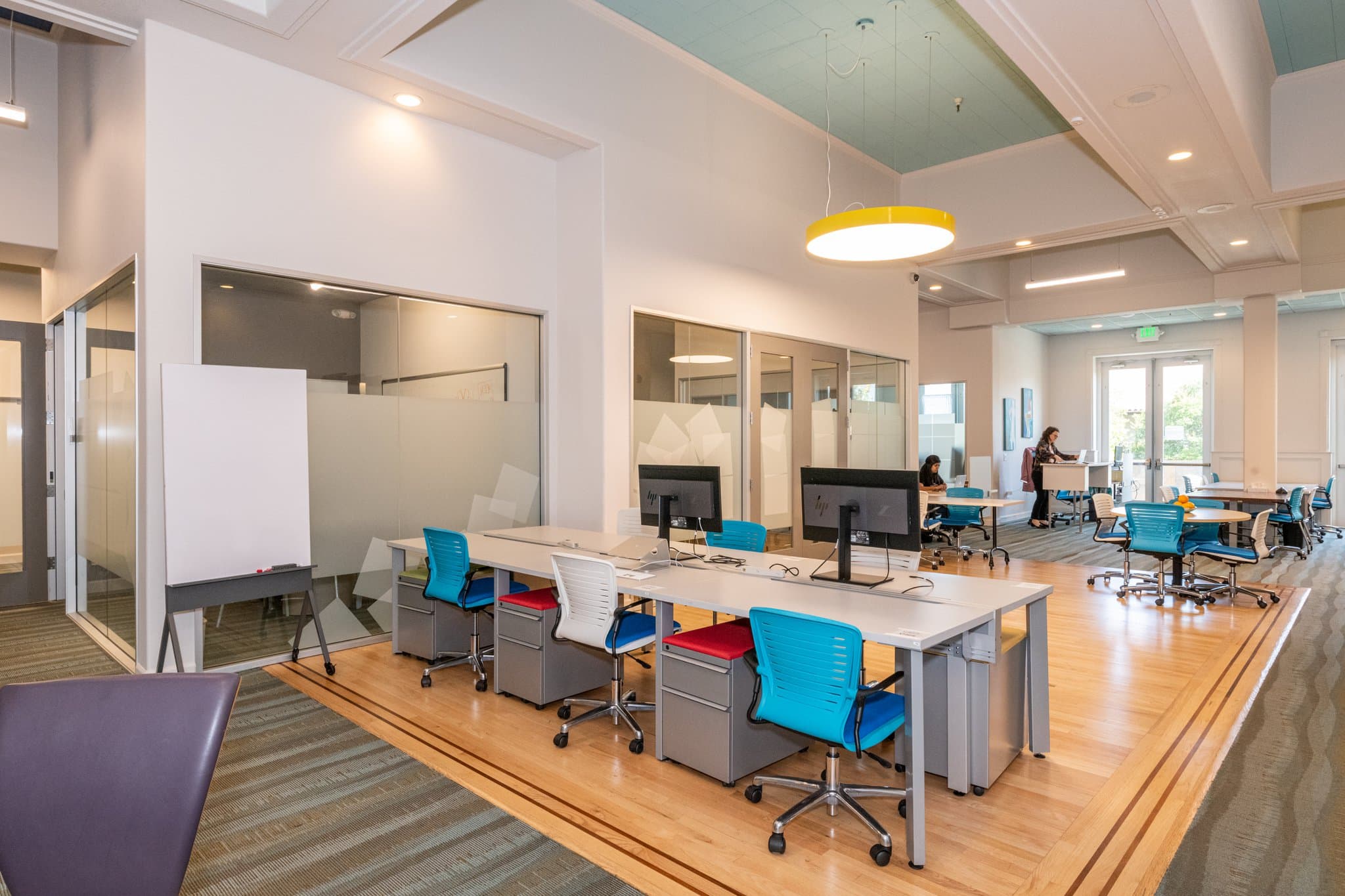 Our patented membership platform enables people to have just what they need on demand and as their needs change. Full time office or a place to drop in? Professional conference room to meet clients weekly or meeting space for monthly community activities?
For companies, membership with Satellite Workplaces helps lower facility costs, reduce attrition and absenteeism, meet environmental sustainability goals and have the flexibility to open in new regions without the hassle of long-term leases.
For individuals, membership means working close to home without the distractions and isolation of working in your home. Our members often find business collaborators who provide fresh perspectives and help elevate their skills.
For our wider world, our members are able to avoid long commutes with traffic gridlock and emissions. Plus, our locations are convenient to locally owned shops and restaurants.
Try Us Out For Free!
For those professionals and entrepreneurs who are still hesitant to check out what coworking can do for them, stop by to give it a try. One quick survey is all it takes!